Event
A City in Fragments: Urban Text in Modern Jerusalem with Yair Wallach and Shira Robinson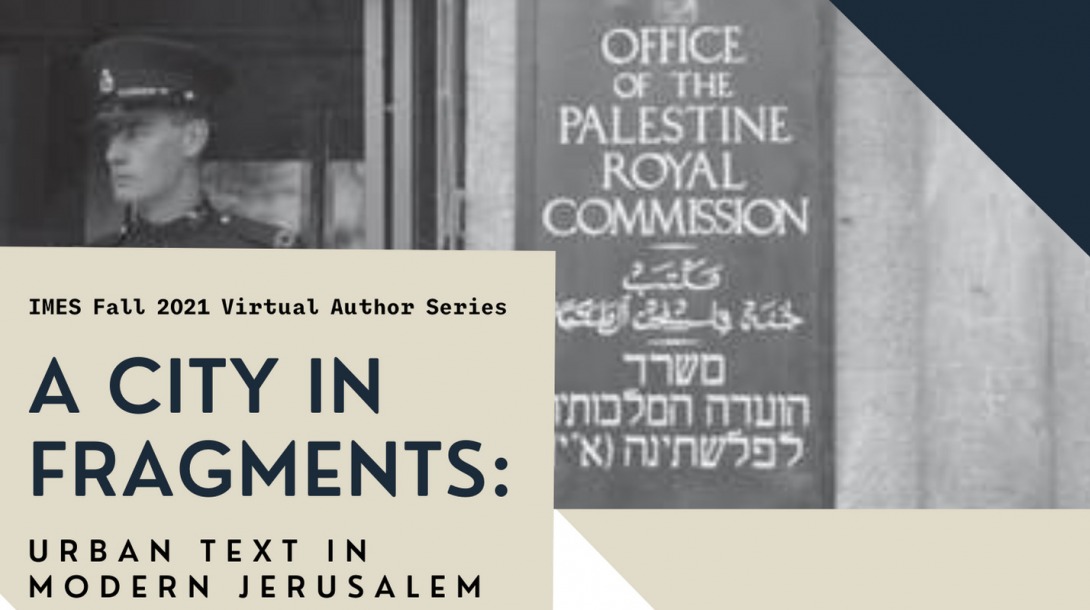 In the mid-nineteenth century, Jerusalem was rich with urban texts inscribed in marble, gold, and cloth, investing holy sites with divine meaning. Ottoman modernization and British colonial rule transformed the city; new texts became a key means to organize society and subjectivity. Stone inscriptions, pilgrims' graffiti, and sacred banners gave way to street markers, shop signs, identity papers, and visiting cards that each sought to define and categorize urban space and people.
A City in Fragments tells the modern history of a city overwhelmed by its religious and symbolic significance. Yair Wallach walked the streets of Jerusalem to consider the graffiti, logos, inscriptions, official signs, and ephemera that transformed the city over the late nineteenth and early twentieth centuries. As these urban texts became a tool in the service of capitalism, nationalism, and colonialism, the affinities of Arabic and Hebrew were forgotten and these sister-languages found themselves locked in a bitter war. Looking at the writing of—and literally on—Jerusalem, Wallach offers a creative and expansive history of the city, a fresh take on modern urban texts, and a new reading of the Israel/Palestine conflict through its material culture.
Yair Wallach is Senior Lecturer in Israeli Studies at SOAS, University of London.

Shira Robinson is Associate Professor of History and International Affairs at the George Washington University.