Event
A Conversation with Fadi Zaghmout: Writing about Gender Equality, Sexuality, and LGBTQIA+ Issues in Jordan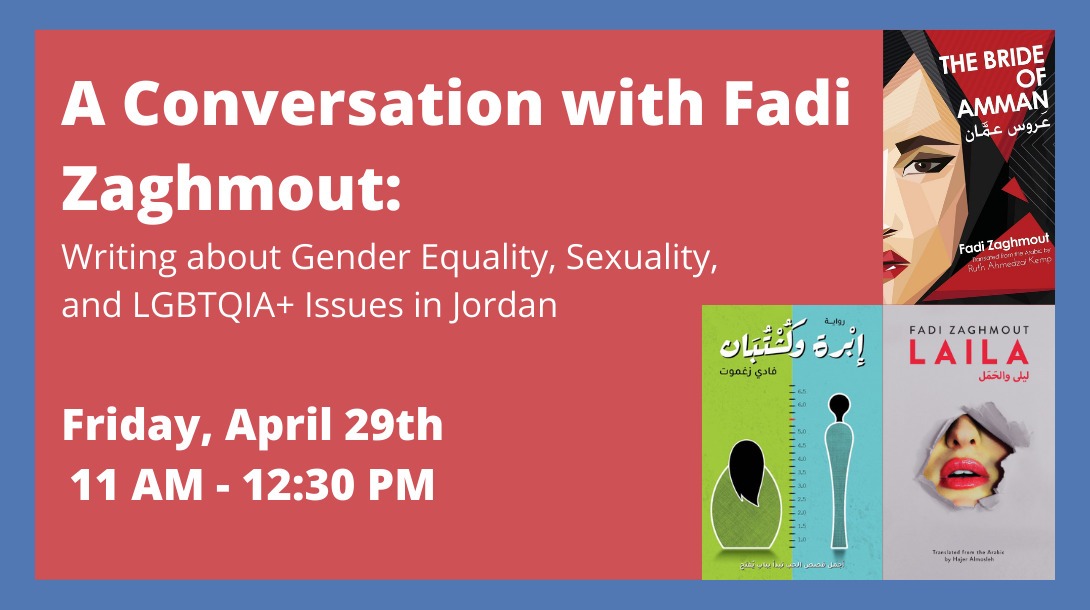 Join the Women's, Gender, and Sexuality Studies Program, Department of Classical and Near Eastern Languages and Civilizations, and Institute for Middle East Studies for A Conversation with Fadi Zaghmout. Mr. Zaghmout will discuss his experiences writing about gender equality, sexuality, and LGBTQIA+ issues in Jordan.
For questions, please contact Professor Francesco Sinatora at fsinatora@gwu.edu.
Fadi Zaghmout is a Jordanian writer and gender activist. His novels provide an original contribution to the discourse surrounding gender, sexuality, and LGBTQIA+ issues in the Arab world. Fadi holds an MA in Creative Writing and Critical Thinking from Sussex University in the UK.