Event
"A Simple Girl": Conversation with Author Ayelet Tsabari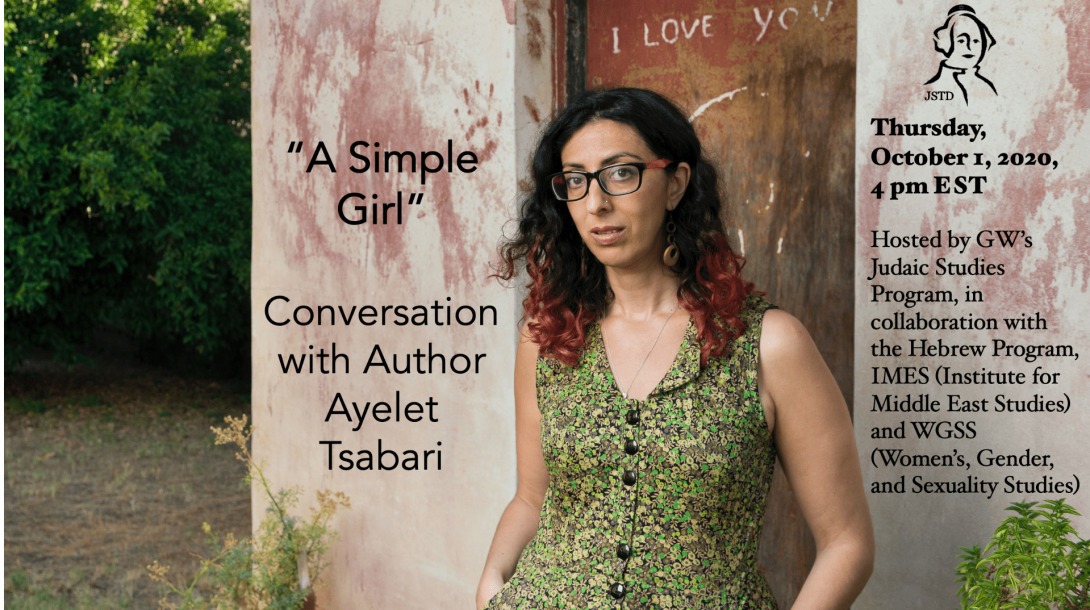 Institute for Middle East Studies
Ayelet Tsabari, an award winning Canadian-Israeli author, will speak of growing up Mizrahi in Israel, about re-finding and reclaiming that identity through writing and through extensive research into Yemeni culture and traditions. Tsabari will share some of the unique challenges she has faced as an immigrant author writing about Israel in English, her second language. This lecture will explore the many ways in which a writer's cultural background, mother tongue, and origins influence and inform her writing, in terms of both content and style.
This event is hosted by GW's Judaic Studies Program in collaboration with the Institute for Middle East Studies (IMES), the Hebrew Program, and Women's Gender and Sexuality Studies (WGSS).
Ayelet Tsabari is an Israeli-Canadian writer. She was born in Israel into a large family of Yemeni descent. She studied at the Simon Fraser University Writers' Studio and the University of Guelph MFA program in Creative Writing.