Event
Film Screening: By the Dawn's Early Light: Chris Jackson's Journey to Islam with Zareena Grewal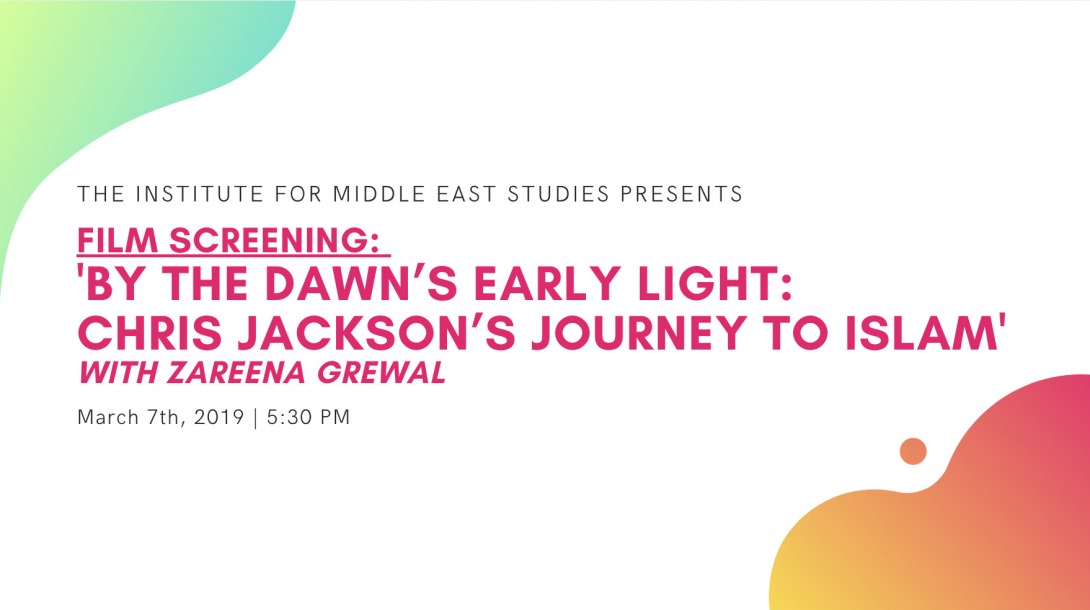 This event is cosponsored by the Loeb Institute for Religious Freedom and the GW Textile Museum.
In March 1996, Mahmoud Abdul Rauf (formerly Chris Jackson), an all-star guard for the Denver Nuggets and an African American Muslim convert, was suspended by the NBA for not standing for the national anthem. Until then, Abdul Rauf had earned national headlines only for his record-setting free-throw shooting game and overcoming Tourrette Syndrome. The sudden NBA suspension and the media interest that immediately followed sparked a national debate about race, politics, religion, and freedom of speech with Abdul Rauf at center-stage. The media controversy pivoted on the question of what it means to be American and un-American, particularly for Muslims, and reveals how so many contemporary political anxieties about patriotism, racism, political correctness, freedom of speech, and Islamophobia have histories deeper than 9/11 and the War on Terror. Tracing his evolution from a media darling and icon of the American dream to an "un-American foreigner," this timely film documents the history of anti-Muslim racism and xenophobia through a simple, poignant story of one man's spiritual journey turned public trial.
Zareena Grewal Zareena Grewal is a historical anthropologist and a documentary filmmaker whose research focuses on race, gender, religion, nationalism, and transnationalism across a wide spectrum of American Muslim communities. Her first book, Islam is a Foreign Country: American Muslims and the Global Crisis of Authority (NYU 2013), is an ethnography of transnational Muslim networks that link US mosques to Islamic movements in the post-colonial Middle East through debates about the reform of Islam. Her forthcoming book, titled "Is the Quran a Good Book?", combines ethnographic and cultural studies analyses with historical research to trace the place of the Islamic scripture in the American imagination, particularly in relation to national debates about tolerance. She has received awards for her writing and research grants from the Fulbright, Wenner-Gren and Luce Foundations.