Event
Finding Home: In Conversation with Hannah Allam, Osama Alomar, Susan Darraj, and Laila Halaby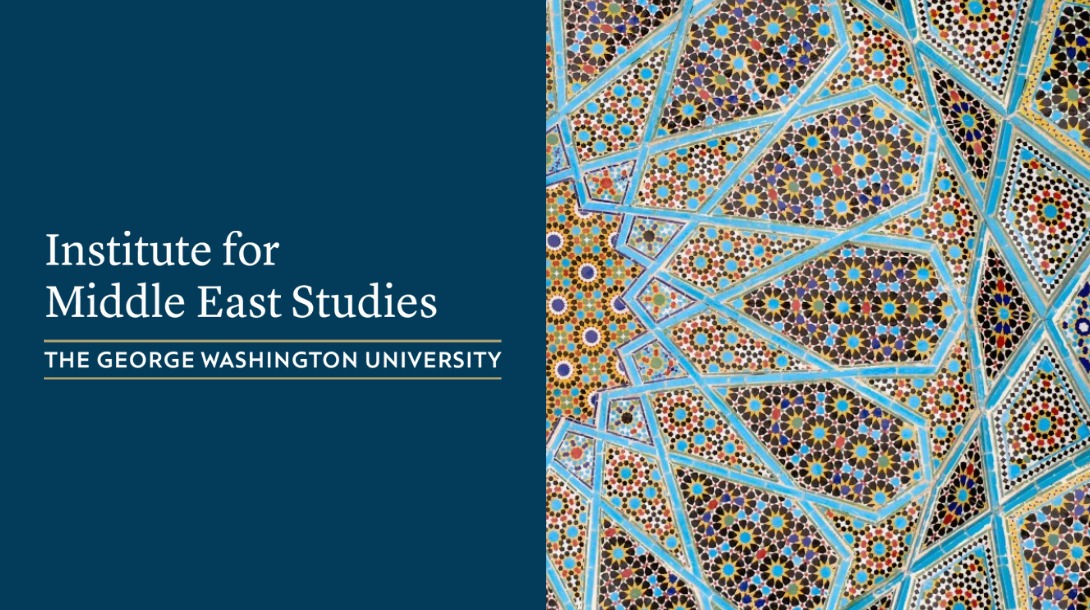 Institute For Middle East Studies
The PEN/Faulkner Foundation & GWU's Institute of Middle East Studies invite you to delve into the intricacies of Arab American identity through the individual experiences of some of today's most celebrated literary voices. Join notable Buzzfeed reporter Hannah Allam as she sits down with Osama Alomar (The Teeth of the Comb & Other Stories), Susan Darraj (A Curious Land: Stories from Home; The Inheritance of Exile) and others to discuss what "Finding Home" looks like for an Arab American, especially in today's political climate. These award-winning authors will also read from their work in what will be a fascinating and engaging evening.
Osama Alomar is the author of three collections of short stories and a volume of poetry in Arabic, and performs as a musician. His short stories have been published by Ploughshares, TriQuarterly, Words Without Borders, The Southern Review, NewYorker.comOpens in a new window, The Paris Review Daily, Conjunctions.comOpens in a new window, Vice.comOpens in a new window, Guernica Daily, The Outlet (the blog of Electric Literature), Noon, The Coffin Factory, Painted Bride Quarterly, Gigantic, The Literary Review, and Dissent. New Directions published FULLBLOOD ARABIAN, a pamphlet-sized collection in 2014, and the story collection THE TEETH OF THE COMB in 2017.

Susan Muaddi Darraj 's short story collection, A Curious Land: Stories from Home, was named the winner of the AWP Grace Paley Prize for Short Fiction, judged by Jaime Manrique. The book was published in December 2015 by the University of Massachusetts Press. It also won the 2016 Arab American Book Award, a 2016 American Book Award, and was shortlisted for a Palestine Book Award. In 2018, she was named a Ford Fellow by United States Artists.

Laila Halaby is the author of two novels, Once in a Promised Land (a Barnes and Noble Discover Great New Authors selection; named by the Washington Post as one of the best 100 novels of 2007) and West of the Jordan (winner of a PEN/Beyond Margins Award), as well as a collection of poetry my name on his tongue (Syracuse University Press, Spring 2012). Halaby was the recipient of a Fulbright Scholarship for study of folklore in Jordan and holds two Masters' degrees in Literature and in Counseling. Laila has always been interested in the power of the creative voice and its role in healing from impossible-seeming traumas. What started out as a lark – listening to Palestinian refugee kids recount folktales – has turned into a lifelong obsession with stories and creativity as an antidote to suffering and she has found ways to incorporate storytelling in all of her social service jobs, including her work with people trying to quit smoking, with homeless youth, and with therapy patients. She currently works as a counselor with cancer patients, as a program coordinator in an expressive arts program for refugee survivors of torture and trauma, and as a museum educator. She also designed a series of programs at the VA hospital as well as teaching creative writing in the Polytrauma Unit there for a few years.

Hannah Allam is a national reporter for BuzzFeed News, covering U.S. Muslim life. She previously spent a decade as a foreign correspondent at McClatchy, serving as Baghdad bureau chief during the Iraq War and Cairo bureau chief during the Arab Spring uprisings. She has also reported extensively on national security and race/demographics. Her reporting on Muslims adapting to the Trump era won national religion reporting prizes in 2018. Allam was part of McClatchy teams that won a Polk Award for Syria reporting and an Overseas Press Club award for exposing death squads in Iraq. Allam is on the board of the International Women's Media Foundation and was a 2009 Nieman Fellow at Harvard. She lives in Washington.