Event
Into the Hands of the Soldiers featuring David Kirkpatrick & Anne Patterson, Moderated by Yasser El-Shimy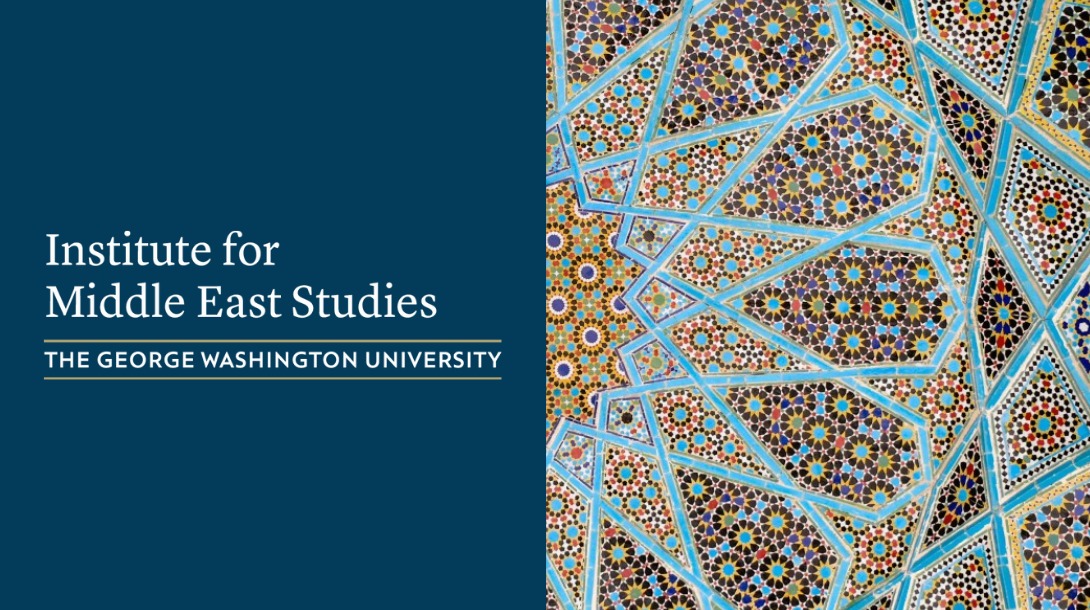 Institute For Middle East Studies
In 2011, Egyptians of all sects, ages, and social classes shook off millennia of autocracy, then elected a Muslim Brother as president. The 2013 military coup replaced him with a new strongman, Abdel Fattah el-Sisi, who has cracked down on any dissent or opposition with a degree of ferocity Mubarak never dared. New York Times correspondent David D. Kirkpatrick arrived in Egypt with his family less than six months before the uprising first broke out in 2011, looking for a change from life in Washington, D.C. As revolution and violence engulfed the country, he received an unexpected and immersive education in the Arab world.
For centuries, Egypt has set in motion every major trend in politics and culture across the Middle East, from independence and Arab nationalism to Islamic modernism, political Islam, and the jihadist thought that led to Al Qaeda and ISIS. The Arab Spring revolts of 2011 spread from Cairo, and now Americans understandably look with cynical exasperation at the disastrous Egyptian experiment with democracy. They fail to understand the dynamic of the uprising, the hidden story of its failure, and Washington's part in that tragedy. In this candid narrative, Kirkpatrick lives through Cairo's hopeful days and crushing disappointments alongside the diverse population of his new city: the liberal yuppies who first gathered in Tahrir Square; the persecuted Coptic Christians standing guard around Muslims at prayer during the protests; and the women of a grassroots feminism movement that tried to seize its moment. Juxtaposing his on-the-ground experience in Cairo with new reporting on the conflicts within the Obama administration, Kirkpatrick traces how authoritarianism was allowed to reclaim Egypt after thirty months of turmoil.
David D. Kirkpatrick is an international correspondent based in the London bureau of the New York Times. From the beginning of 2011 through the end of 2015 he was the Cairo bureau chief. Before joining The Times in 2000, Mr. Kirkpatrick served as a fact checker for The New Yorker, a reporter for The Wall Street Journal and a contributing editor for New York magazine.

Ambassador Anne Patterson is the former Assistant Secretary of State for Near Eastern Affairs (2013-2017) and Ambassador to Egypt (2011-2013), Pakistan (2007-2010), Colombia (2000-2003), and El Salvador (1997-2000). She recently retired with the rank of Career Ambassador after more than four decades in the Foreign Service. Ambassador. Patterson also served as Assistant Secretary of State for International Narcotics and Law Enforcement Affairs, as well as Deputy Permanent Representative to the United Nations, among other important assignments.

Dr. Yasser El-Shimy will be serving as the moderator of this conversation. Dr. El-Shimy is the co-director of the Program on Civil-Military Relations in Arab States (CMRAS) at the Carnegie Middle East Center. His expertise covers research design, civil military relations (CMR), democratization, revolutions, domestic politics and international relations in the Middle East. He has worked at the European Council on Foreign Relations (ECFR) and the International Crisis Group (ICG). He earned his PhD from Boston University in international relations and comparative politics. El- Shimy has recently published on the conscription system in Tunisia and on Egypt's foreign policy. El-Shimy is currently an adjunct professor at the Elliott School of International Affairs at the George Washington University.