Event
Religious Orthodoxy and the Battle for Rationality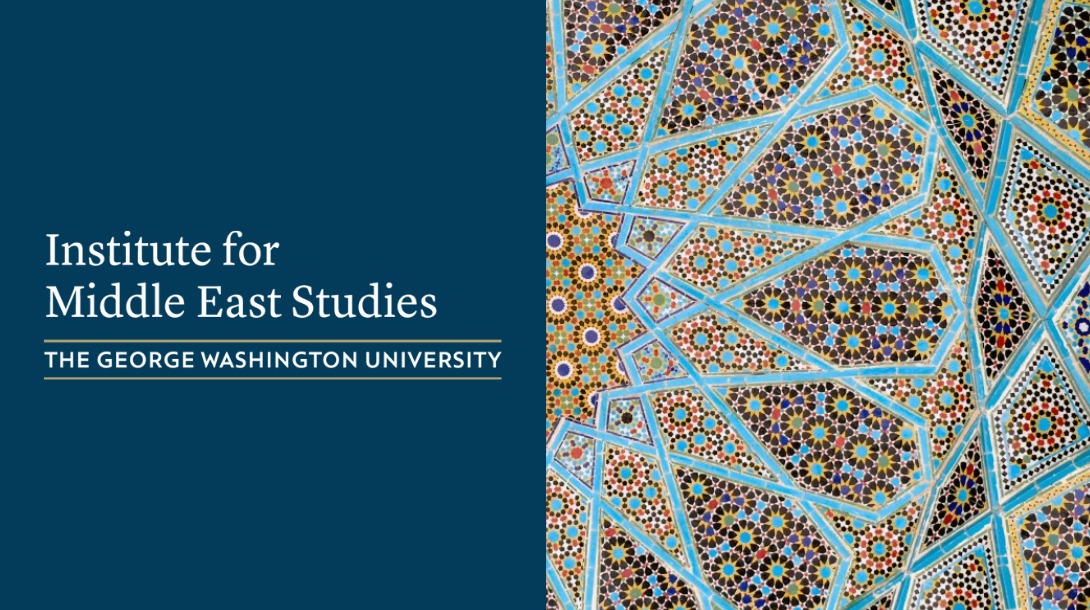 Institute For Middle East Studies
Please join AIC and Project Nur, with support from the John Templeton Foundation, for the third event in a groundbreaking series exploring the intersections and divergences of faith and reason in "Science and Islam." Dialogues, held at college campuses across the country, address issues like creation, evolution and extraterrestrial life. A panel of prominent Muslim scientists, along with students and other audience members, explore Muslim perspectives on science and discusses how Muslim Americans grapple with some of today's scientific advancements.
Dr. Pervez Amirali Hoodbhoy is professor of nuclear and high energy physics, and teaches at Quaid-e-Azam University, Islamabad. He received his BS, MS, and Ph.D degrees, all from the Massachussetts Institute of Technology. He is a recipient of the Baker Award for Electronics and the Abdus Salam Prize for Mathematics. In 2010, Dr. Hoodbhoy received the Joseph A. Burton Award from the American Physical Society and the Jean Meyer Award from Tufts University. In 2011, he was included in the list of 100 most influential global thinkers by Foreign Policy magazine. Over a period of 25 years, Dr. Hoodbhoy created and anchored a series of television programs that dissected the problems of Pakistan's education system, and two other series that aimed at bringing scientific concepts to ordinary members of the public. He is the author of "Islam and Science - Religious Orthodoxy and the Battle for Rationality", now in 8 languages. As the head of Mashal Books in Lahore, he leads a major translation effort to produce books in Urdu that promote modern thought, human rights, and emancipation of women. In 2003 he was awarded UNESCO's Kalinga Prize for the popularization of science. Also in 2003, Dr. Hoodbhoy was invited to the Pugwash Council. He is a sponsor of The Bulletin of the Atomic Scientists, and a member of the Permanent Monitoring Panel on Terrorism of the World Federation of Scientists.

Dr. Muhammad H. Faghfoory is professor of Islamic Studies at the George Washington University where he teaches courses on Islam, Sufism, Islamic Art and Spirituality, Islamic Philosophy and Theology, Islamic Political thought, and Shi'ite Islam and other related courses. He received his Master's degrees in history and Middle East studies from the University of Illinois, and a Master's degree and a PhD in political science and Middle East studies from the University of Wisconsin-Madison. He has taught at the University of Tehran and has been a visiting scholar at the University of California-Los Angeles, Islamic Manuscripts Specialist at Princeton University, and at the Library of Congress, and adjunct professor of Middle East History at Mary-Washington University in Fredericksburg, Virginia. Dr. Faghfoory has written, translated, and edited nine books, numerous book chapters, articles, and book reviews. His works have been published by the State University of New York Press, University Press of America, Oxford Encyclopedia of the Muslim World, International Journal of Middle East Studies, the Middle East Journal, and the International Journal of Shi@'i Studies. He has lectured extensively in the United States, Europe, and the Middle East, and participated in interfaith dialogue organized by American media. His most recent work is a long monograph on "War and Peace in Shi'ite Islam," a project sponsored by Peace Research Institute of Norway and will be published by Cambridge University Press in 2011. Currently, he is working on a book on Clergy-State Relations in Iran: 1979--present.

Dr. Asad Q. Ahmed is Associate Professor of Arabic and Islamic Studies in the Department of Near Eastern Studies, The University of California, Berkeley. Prior to holding this appointment, he was the Harper Schmidt Assistant Professor at the University of Chicago and a distinguished Mellon Foundation Fellow at the Institute for Advanced Study, Princeton. Dr. Ahmed received his BA with the highest honors from Yale University in 2000. His undergraduate work focused on western philosophy and literature, in which fields he received distinctions from the Department of Philosophy and the Department of Literature at Yale University. He received his PhD with distinction from the Department of Near Eastern Studies, Princeton University, in 2007. Dr. Ahmed specializes in early Islamic social history and Islamic intellectual history, with a special focus on the rationalist sciences. He is the author of the following books: *The Religious Elite of the Early Islamic Hijaz* (Oxford, 2011), *Avicenna's Deliverance: Logic* (Oxford, 2011), and *The Islamic Scholarly Tradition* (Brill, 2010). He has also published numerous articles in the fields of Islamic rationalism, including philosophy, logic, and theology, in international journals and collected volumes. Dr. Ahmed currently chairs the Mellon Seminars called "Graeco-Arabic Rationalism in Islamic Transmitted Sciences: The Post-Classical Period" and is the editor-in-chief of the *Oxford Series in Post-Classical Islamic Intellectual History* (OUP). He is also co-editor of the prestigious international journal of Islamic Studies, called *Oriens*, and editor for the Qur'an and Early Islam sections of *The Marginalia Review*. He is the recipient of numerous distinguished fellowships and awards, such as the National Endowment for the Humanities, the National Humanities Center, the Stanford Humanities Center, and the Oxford Centre for Islamic Studies. He works with twelve research languages, including Arabic, Persian, Greek, Syriac, and Latin.

Dr. Omar Sultan Haque is a psychologist, physician, and philosopher, and is an Instructor and Postdoctoral Fellow in the Department of Psychology at Harvard University in the laboratory of Steven Pinker, and in the Program in Psychiatry and the Law at Harvard Medical School supervised by Harold Bursztajn. He is a co-Director of the UNESCO Chair in Bioethics, American Unit. His research investigates empirical as well as normative questions at the intersections of psychology, medicine, religion, and philosophy. His research and training has been supported by a number of awards, grants and fellowships, including from the Jack Kent Cooke Foundation, Nancy Lurie Marks Foundation, Tylenol Foundation, National Institutes of Health, National Institute of Allergy and Infectious Diseases, Howard Hughes Medical Institute, Harvard Pluralism Project, Harvard Mind/Brain/Behavior Interfaculty Initiative, and the Centre for Anthropology and Mind at Oxford University. Dr. Haque's research and ideas have been covered by and appeared in a number of media venues, including the Atlantic Monthly, BBC, Boston Globe, Businessweek, Forbes, Harvard Magazine, Los Angeles Times, The New Republic, NPR, Scientific American, Washington Post, and Wired Magazine.