Event
"Saving Afghan Women" Twenty Years Later with Dr. Marya Hannun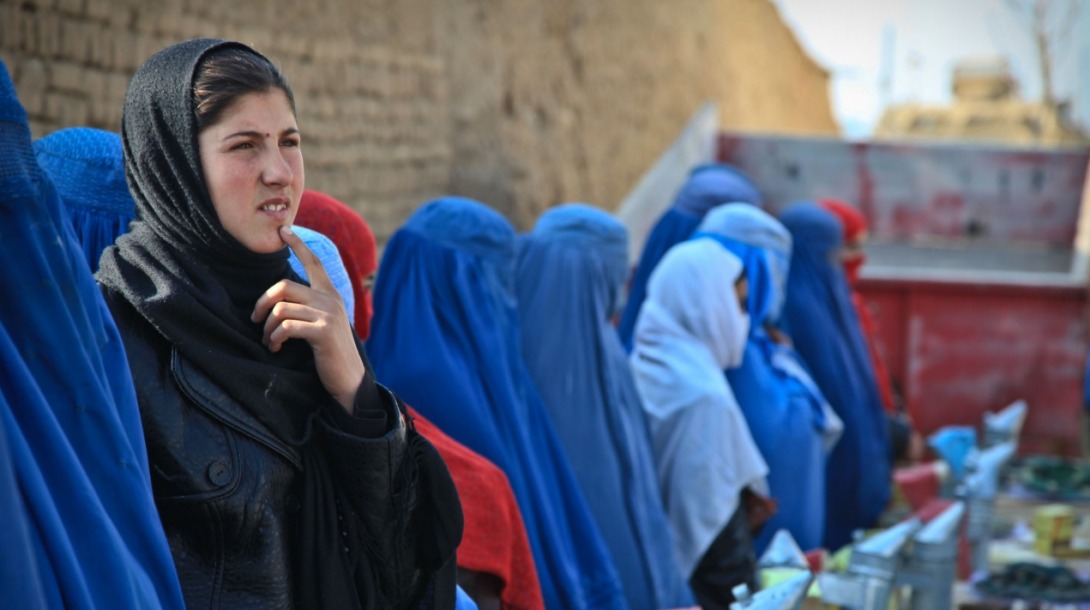 This event has been postponed until further notice.
The Middle East Policy Forum (MEPF) is excited to announce our first event of the semester, "Saving Afghan Women" Twenty Years Later. Join us Tuesday, October 12 from 2:00pm to 3:00pm in ESIA room #505 for afternoon coffee & pastries and for a reflection from Dr. Marya Hannun on the twenty years since 9/11 and the War on Terror's Impact on the study of women in Afghanistan, especially in light of the recent US withdrawal.
When it comes to the post-2001 US-led military occupations of Afghanistan and Iraq and the related "War on Terror" rhetoric, the role of women and gendered imaginings in justifying and propelling intervention has had practical, observable, and enduring ramifications. As a result of the ways popular media and political forces weaponized Muslim women around these interventions, scholars of women and gender in the Middle East and North Africa have spent two decades critically engaging the gendered dimension of neocolonial projects as well as the Islamophobia undergirding them. Our classroom, academic, and public engagement has been shaped by these narratives and writing against them. In this talk, Dr. Marya Hannun will reflect on the twenty years since 9/11 and how they have shaped the questions and approaches to studying women in the region, and particularly Afghanistan, the insights of writing against dominant frameworks, and where we find ourselves today, as the US withdrawal from Afghanistan has once again has brought Afghan women to the center of the conversation.
The event will take place in-person. Please RSVP here. RSVP is required as space is limited. Please note that this event is open only to the GW campus community.
The Middle East Policy Forum is presented with the generous support of ExxonMobil.
Dr. Marya Hannun is a historian of Afghanistan and the Middle East. She received her PhD in the summer of 2021 from Georgetown University's department of Arabic and Islamic Studies. Her dissertation explored the role of women, trans-regional networks, and Islamic reform in early 20th Century Afghan state formation. She is currently the Qatar Post-doctoral fellow at Georgetown's Center for Contemporary Arab Studies.