Event
The Colonizing Self Or, Home and Homelessness in Israel/Palestine with Hagar Kotef and Elisabeth Anker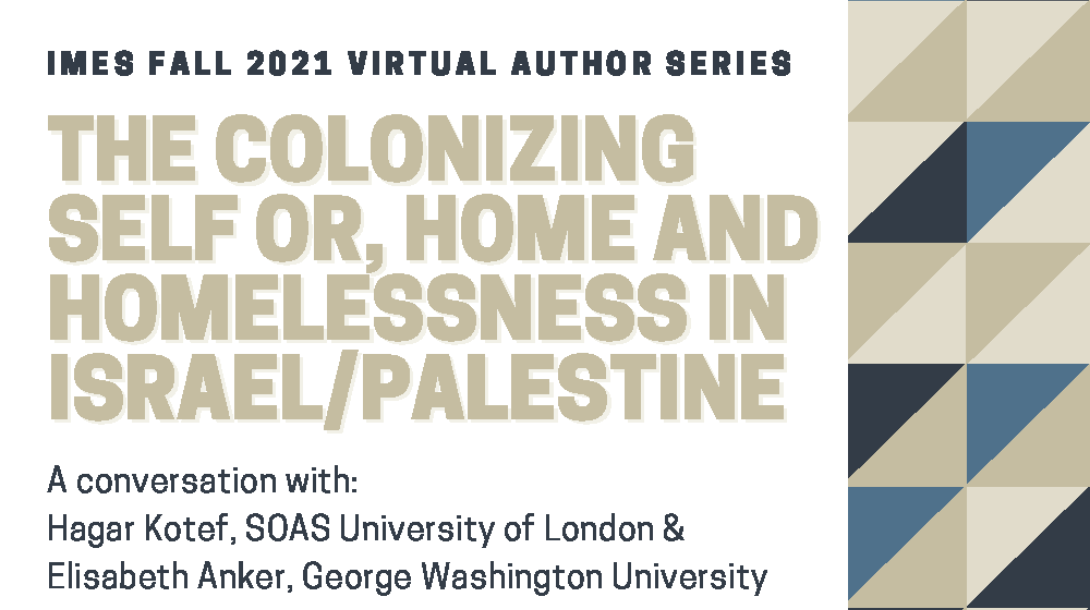 Colonizers continuously transform spaces of violence into spaces of home. Israeli Jews settle in the West Bank and in depopulated Palestinian houses in Haifa or Jaffa. White missionaries build their lives in Africa. The descendants of European settlers in the Americas and Australia dwell and thrive on expropriated indigenous lands. In The Colonizing Self Hagar Kotef traces the cultural, political, and spatial apparatuses that enable people and nations to settle on the ruins of other people's homes. Kotef demonstrates how the mass and structural modes of violence that are necessary for the establishment and sustainment of the colony dwell within settler-colonial homemaking, and through it shape collective and individual identities. She thus powerfully shows how the possibility to live amid the destruction one generates is not merely the possibility to turn one's gaze away from violence but also the possibility to develop an attachment to violence itself. Kotef thereby offers a theoretical framework for understanding how settler-colonial violence becomes inseparable from one's sense of self.
Hagar Kotef is Hagar Kotef is a Professor in Political Theory and Comparative Political Thought at SOAS University of London.

Elisabeth Anker is Associate Professor of American Studies and Political Science at the George Washington University.