Event
The Encounter: Engaging Narratives from the Other Side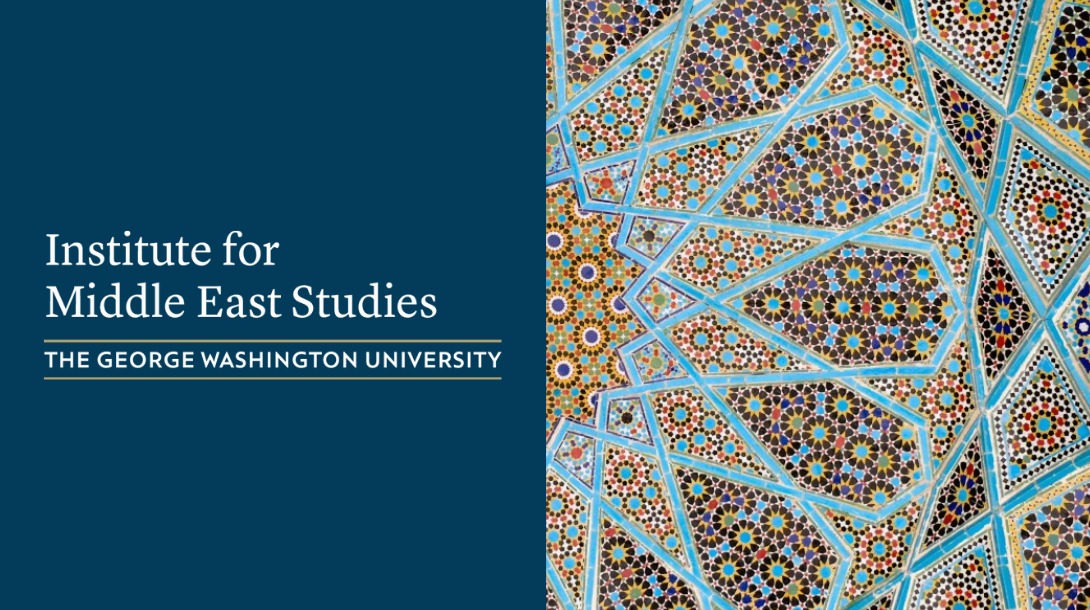 Institute For Middle East Studies
Encounter: Engaging Narratives from the Other Side focuses on the construction of war narratives, and how this process enables veterans to both process and communicate their own experiences of war. These narratives also give us unique opportunities to engage with those on the "other side," and see the war from their perspectives. This is a half-day event, featuring a morning panel discussion with two GWU professors, followed by a lunch keynote by author Matt Gallagher. The event is specifically intended for student veterans, though all are welcome to attend.
Schedule:
10:00 – 10:30 – Coffee and pastries
10:30 – 11:45 am – Panel Discussion: Writing War
George Washington University Professors Dina Rizk Khoury and Derek Malone-France will lead a discussion of war narratives and the process of writing about war, from both American and Iraqi perspectives. This will be a multidimensional discussion, approaching the writing of war narratives from a broad array of perspectives, including personal experience. Professor Malone-France will place current veterans' writings within a cultural and historical context. He will also speak about his time leading a writing circle for veterans, working with them to help them tell their stories through writing. Professor Khoury will discuss the ways that American veteran writers and Iraqi novelists write about the 2003 war, focusing on the themes and elements that both distinguish and unite these narratives.
Derek Malone-France is an Associate Professor in GWU's Department of Religion, as well as an Associate Professor of Philosophy, and of Writing.  He currently also serves as Executive Director of GW's nationally recognized University Writing Program and as Founding Co-Director of GW's French Embassy Center of Excellence.
Dina Rizk Khoury is a Professor of History and International Affairs at GWU. Her research and writing spans the early modern and modern history of the Middle East. Professor Khoury new book, Iraq in Wartime: Soldiering, Martyrdom and Remembrance draws on government documents and interviews to argue that war was a form of everyday bureaucratic governance that transformed the manner in which Iraqis made claims to citizenship and expressed notions of selfhood.
11:45 – Break
12:00 – Keynote Lunch with Matt Gallagher
Matt Gallagher is the author of the novel Youngblood, published in February 2016 by Atria/​Simon & Schuster. Reviewing for The New York Times, Michiko Kakutani wrote of Youngblood, "On one level, the novel is a parable - with overtones of Graham Greene's The Quiet American - about the United States and Iraq and the still unfurling consequences of the war ... Mr. Gallagher has a keen reportorial eye, a distinctive voice and an instinctive sympathy for the people he is writing about ... [This] is an urgent and deeply moving novel." Youngblood has also received positive reviews or been featured in The Washington Post, Esquire, The Wall Street Journal and Vogue. A former U.S. Army captain, Matt's work has appeared in The New York Times, The Atlantic, The Paris Review Daily and Playboy, among other places. He's also the author of the Iraq memoir Kaboom and coeditor of, and contributor to, the short fiction collection Fire & Forget: Short Stories from the Long War. In 2015, Gallagher was featured in Vanity Fair as one of the voices of a new generation of American war literature. Among other media, he's appeared on CBS News Sunday Morning and NPR's The Diane Rehm Show. A graduate of Wake Forest University, Matt also holds an MFA in fiction from Columbia University. He lives with his wife in Brooklyn and works as a writing instructor at Words After War, a literary nonprofit devoted to bringing veterans and civilians together to study conflict literature.