Event
The Government of Pearling: A Social History of Law in the Arabian Gulf (1860-1950)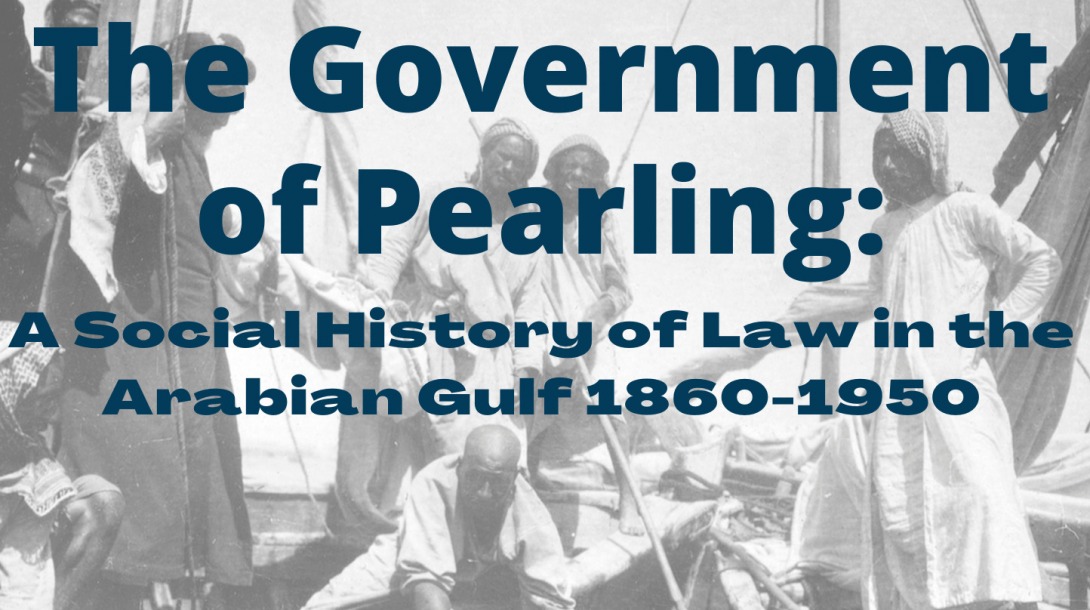 What might histories of Islamic law in the Arabian Peninsula and the Gulf gain from a focus on economic life and vernacular legal cultures? Until the influx of oil wealth and the development of modern state institutions in the second half of the twentieth century, the legal landscape of the Gulf sheikhdoms was pluralistic and fragmented. In a context where justice was more often requested than enforced, local rulers settled disputes alongside sharī'a judges, pearl merchants, tribal shaykhs, and British agents. In this pluralistic legal landscape, the Gulf's central economic activity, the pearl trade, was shaped by a mixture of customary practice, Islamic law, and – from the nineteenth century onwards – British imperial policy.
In this conversation, Alexandre Caeiro and Nathan Brown discuss the legal regulation of the pearl trade in the nineteenth and twentieth centuries; the effects of British attempts to re-organize the pearling industry and reshape the legal systems of the Gulf sheikhdoms; and the relationship between "ruler's courts", "merchants' courts," and "Islamic courts". They also debate the advantages and limitations of a territorial/national perspective versus a regional/transnational one, and the sources and archives that are available for re-writing legal histories in the Gulf.
Alexandre Caeiro is Associate Professor at the College of Islamic Studies at Hamad Bin Khalifa University. He was trained in sociology and in Islamic studies in France, the Netherlands, and Egypt. His research deals broadly with the transformations of Islamic law in modern contexts. He is currently working on the legal history of Gulf sheikhdoms, focusing on the interaction between emirs, shari'a judges, merchants, and British agents in the context of the development of an oil economy and modern state institutions.

Nathan Brown is Professor of Political Science and International Affairs at the George Washington University. His research focuses on religion and politics, authoritarianism, constitutionalism, comparative judicial politics. Dr. Brown received the Oscar and Shoshana Trachtenberg Award for Scholarship from George Washington University in 2015 and the Harry Harding teaching award from the Elliott School of International Affairs in 2014.