Event
The Hardest Place: The American Military Adrift in Afghanistan's Pech Valley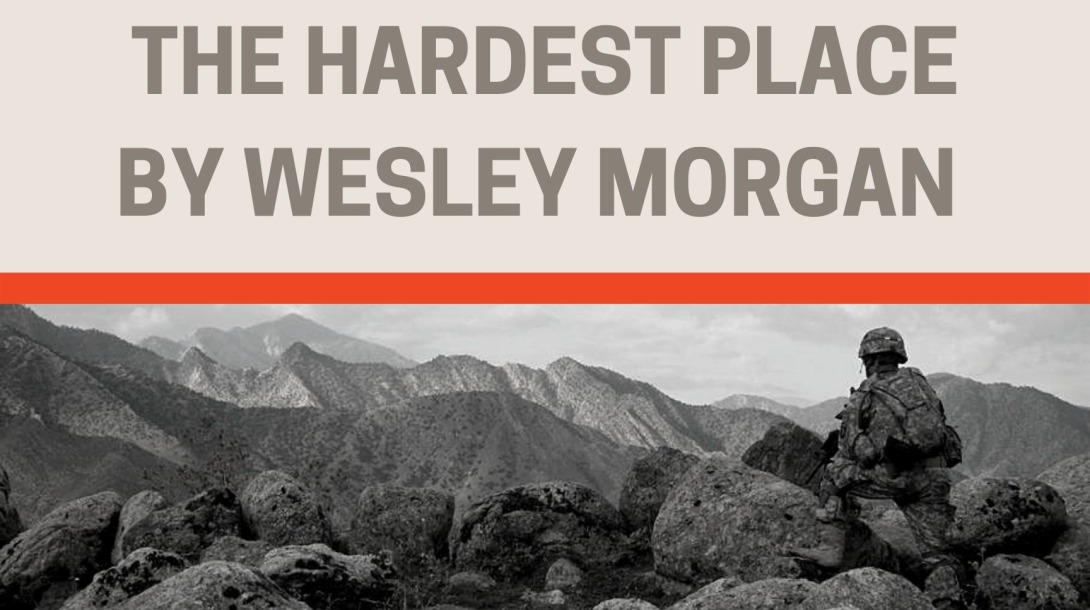 Join the Middle East Policy Forum (MEPF) and author Wesley Morgan for a discussion of his recent book, The Hardest Place: The American Military Adrift in Afghanistan's Pech Valley on Zoom on May 9, 2022 from 3:00-4:00 PM EST
Of the many battlefields on which U.S. troops and intelligence operatives fought in Afghanistan, one remote corner of the country stands as a microcosm of the American campaign: the Pech and its tributary valleys in Kunar and Nuristan. Author Wesley Morgan will join Dr. Nilofar Sakhi to discuss his most recent book on America's two-decade-long Afghan war. Drawing on reporting trips, hundreds of interviews, and documentary research, Wesley Morgan reveals the history of the war in this iconic region, captures the culture and reality of the conflict through both American and Afghan eyes, and reports on the snowballing missteps that doomed the American mission.
The Middle East Policy Forum is presented with the generous support of ExxonMobil.
Wes Morgan is a military affairs reporter who most recently covered the Pentagon for two and a half years at Politico. He previously worked as a freelance journalist in Washington, D.C., Iraq, and Afghanistan, contributing stories to The Washington Post, The New York Times, The Atlantic and other publications.

Nilofar Sakhi is a scholar-practitioner who has written extensively on various aspects of human and transnational security, has extensive experience in managing international organizations, and has been involved in assisting peace and counter-insurgency policy formulation. Sakhi has been involved in the Afghan Peace Process since 2010 and remains a regular commentator and writer on various aspects of Peacemaking and peacebuilding in Afghanistan.