Event
The Iran Nuclear Deal: Prospects for Revival and Regional Implications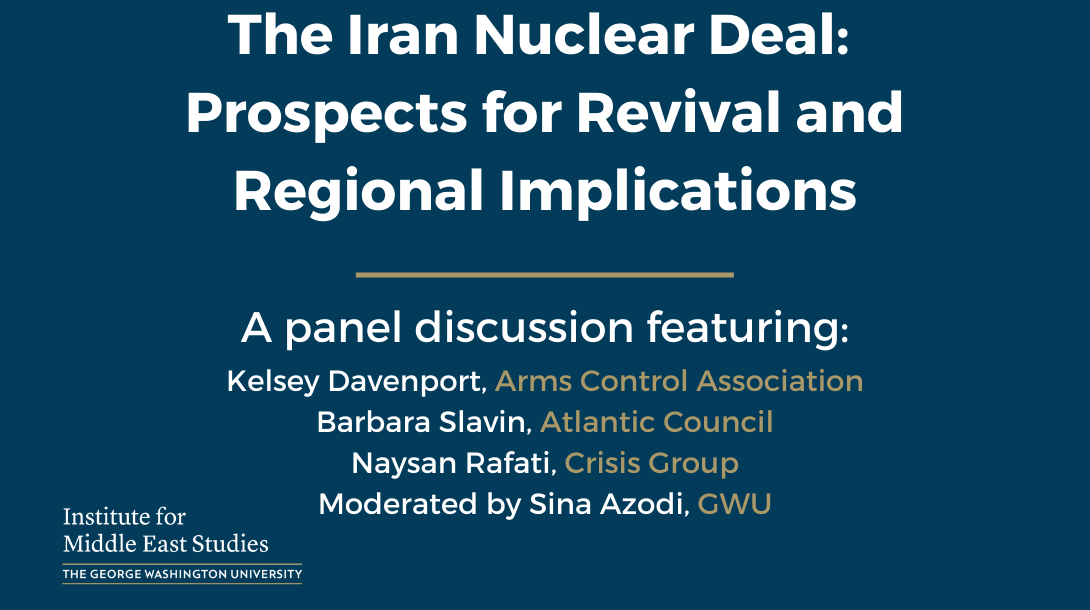 This event will be held in person at:
1957 E St NW (Elliott School of International Affairs)
Room 505
Washington, DC 20052
Despite months of negotiations to restore the Joint Comprehensive Plan of Action/JCPOA there is still no agreement in place. The US withdrawal from the JCPOA in 2018 and the struggle over sanctions are added complications that exacerbate uncertainty for regional governments. What is the impact of the failure of the talks on regional peace and stability? What are the regional implications of a potential restoration? What is the role of regional countries in the successful implementation (or undermining) of the agreement?
Join the Middle East Policy Forum for a panel discussion on the future of the JCPOA.
The Middle East Policy Forum is presented with the generous support of ExxonMobil.