Event
Turkey as a 'Model' of Muslim Authoritarianism? with Halil Yenigun and Marlene Laruelle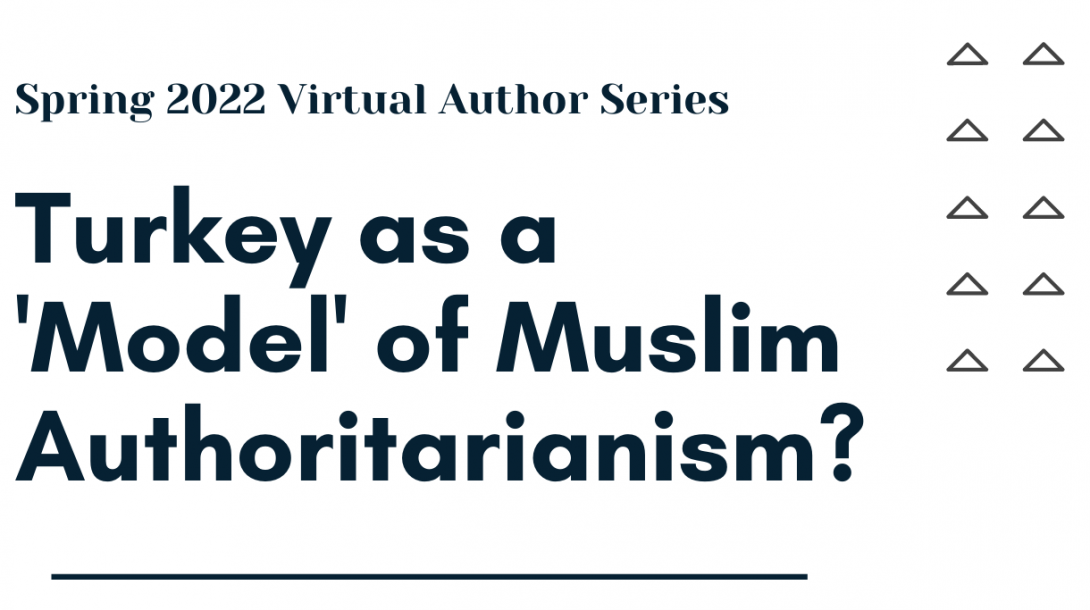 Turkey's recent transition to authoritarianism has been a curious topic for scholars who hailed it as as successful case of Muslim governance models. Despite its plummeting scores in rule of law, democracy and liberties unanimously noted by the independent agencies, Erdoğan continued to enjoy the support of both erstwhile and current Islamists in both Turkey, Muslim-majority world and the Muslim diaspora, who have been seasoned advocates of Islamic democracy. Does this continuous support for Erdoğan's autocratic regime represent a corresponding intellectual shift in the trajectory of Muslim governance models such that they have come to embrace authoritarian religious populism at the expense of the idea of an Islamic democracy? Through an analysis of Turkey's democratic breakdown by engaging with the Turkish studies literature, this talk will propose a narrative of gradual deterioration of democracy by identifying the slow build-up of autocracy beginning with the earliest days of Erdoğan's tenure. Given the success record of Erdoğan's global bid for Muslim leadership, the speaker will inquire whether Turkey has come to serve as an "authoritarian model" for the Muslim-majority world. Resisting the ideological analyses that reduce Turkey's de-democratization to AKP's so-called "Islamist" ideology, Yenigün will discuss the lasting effects of Erdoğan's bid for Muslim leadership and his patronage of Islamists on Islamism's trajectory and its relationship with democracy. Islamists' preference for strong religious populist leaders in contradistinction with their longstanding declared principles of Islamic good governance may thus have illustrated the use of democratic means to create a decisively authoritarian state instead of providing a democratic model for the Muslim world, as Turkey under the AKP was once promoted.
Halil Yenigun is from Istanbul, Turkey. He received his Ph.D. from the University of Virginia's (UVA) political theory program, with his dissertation titled, "The Political Ontology of Islamic Democracy: An Ontological Narrative of Contemporary Muslim Political Thought." While living in Turkey after his Ph.D., he was dismissed from his assistant professor position at Istanbul Commerce University during the mass academic purges that started in January 2016 after signing the Peace Petition by the Academics for Peace. Thereafter, he worked as a post-doctoral scholar at Transregional Studies Forum, Berlin and Stanford University's Abbasi Program in Islamic Studies. Since then, he's taught at Stanford, UC Berkeley and San Jose State Universities as a lecturer. Yenigün has published and given lectures at several universities in Turkey, US, and Germany as well as occasional interviews to several media sources on Muslim political thought, Islamism, peace activism, American and Middle East politics, and Turkish democracy. He currently lives in Charlottesville, Virginia.

Marlene Laruelle works on the rise of populist and illiberal movements in post-Soviet Eurasia, Europe and the US. Trained in political philosophy, she explores how nationalism and conservative values are becoming mainstream in different cultural contexts. She focuses on Russia's ideological landscape and its outreach abroad. She has been also working on Central Asia's nationhood and regional environment, as well as on Russia's Arctic policy. She has been the Principal Investigator of several grants from the US State Department, the Defense Department, the National Science Foundation, Open Society Foundations, Carnegie Corporation of New York, the Henry Luce Foundation, etc.