News
IMES Public Outreach Program Updates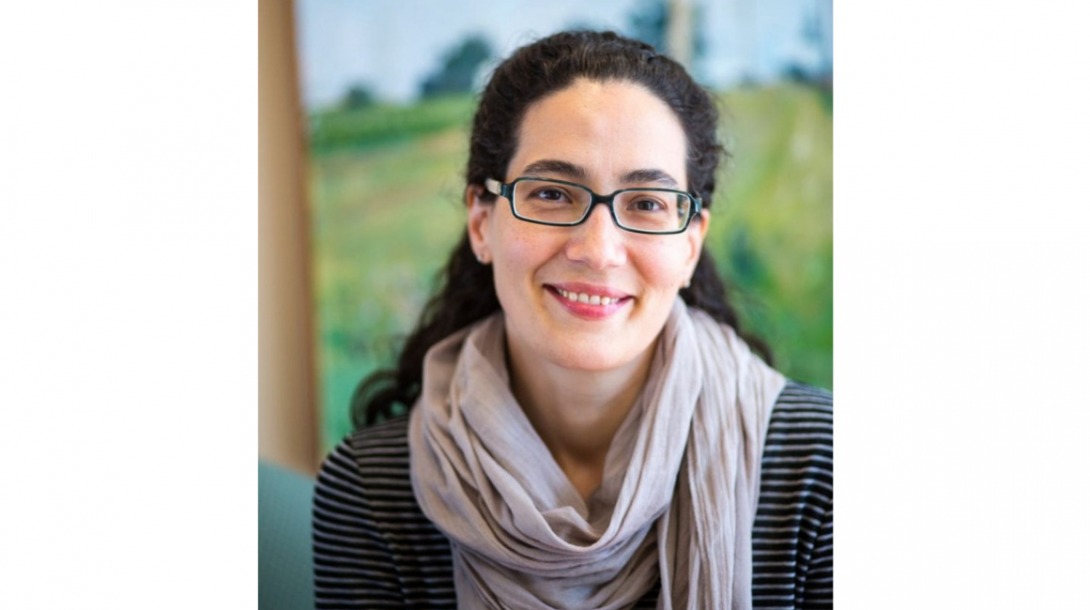 As one of the leading institutions for scholarship and teaching on the Middle East,  GW has a deep commitment to promoting understanding of the region through public outreach activities and resources for K-12 educators. In the past decade, the Institute for Middle East Studies has hosted dozens of workshops, documentary film viewings, museum trips, and other programs for educators and the general public.  As IMES's Outreach Coordinator, Alison Kysia oversees the design and implementation of this programming.
At IMES, Kysia works with District of Columbia Public Schools to support librarians who want to increase literacy on topics in Middle East studies in local schools. This Fall she worked with educators from Ron Brown High School, Wheatley Elementary Campus and Stanton Elementary School, to share books that introduce Muslim stories during the holiday season as a way of highlighting the diversity in their schools. One of these texts was Mommy's Khimar by Jamilah Thompkins-Bigelow published under the Salaam Reads imprint, which was founded in 2016 and aims to introduce readers to the lives of Muslim children and families and offer Muslim kids an opportunity to see themselves reflected positively in published works.
Local librarians and teachers can learn more about fiction and non-fiction books at our upcoming K-12 workshop, "Fables, Folklore, and Fantasy in Children and Youth Literature," at Howard University in April 2019. The workshop is a collaborative event between IMES, Georgetown University's Center for Contemporary Arab Studies and Howard University's Center for African Studies. For more information on how to attend contact: imes_outreach@gwu.edu
Kysia also works with the Embassy Adoption Program, which pairs teachers and their classes with local embassies to raise global awareness and foster cross-cultural engagement.  This Fall IMES offered two workshop sessions at the DCPS GlobalEdCon, which connects local global studies scholars and practitioners to DCPS global studies teachers for a day of learning and conversation. Nathan Brown, Professor of Political Science and International Affairs and the Director of the Middle East Studies Program, presented a session on "Teaching the Islamic Sharia." Nejm Benessaiah, Adjunct Assistant Professor at ESIA and Research Fellow at American University, presented a session on "The politics of water and climate justice in the Middle East and North Africa."
In November IMES co-hosted a panel discussion called "Finding Home: In Conversation with Hannah Allam, Osama Alomar, Susan Darraj, and Laila Halaby" with the PEN/Faulkner Foundation, a local nonprofit literary organization that promotes a lifelong love of reading and a connection to writing through public events, in-school education, and public promotion of exceptional literary achievement. BuzzFeed reporter Hannah Allam sat down with Osama Alomar (The Teeth of the Comb & Other Stories), Susan Darraj (Inheritance of Exile) and Laila Halaby (Once in a Promised Land) to discuss what "Finding Home" looks like for an Arab American in today's political climate.
IMES is currently pursuing an outreach collaboration with Qatar Foundation International to host an Arabic Teachers' Council. Since 2012, QFI has supported Arabic Teachers' Councils in major metropolitan areas throughout the country. The councils aim to strengthen local Arabic programs by providing a forum for Arabic teachers to network, collaborate, and share innovative approaches to teaching, as well as providing outreach and support to educators and their communities. We look forward to sharing the expertise of our Arabic language faculty to support quality professional development opportunities for K-12, community college, and adult education Arabic instructors in the greater DC region.
Kysia has been an educator for over 15 years. She has a B.A. in Race, Class and Gender Studies from Penn State University and an M.A. in History, with a focus on the development of Sunni religious authority from the 8th century to the present. She has taught on various subjects in a wide-range of settings, from history and literature in an alternative boarding school for teenage girls, to English language in community-based schools for adult immigrants, and courses in comparative Yemeni/American cultures while living in Yemen for a year. She was a 2013 fellow and later program associate at the Zinn Education Project, writing and promoting social justice history curricula and has also designed programming for community groups on topics including the history of Muslims in America, representations of Muslim women, and sectarianism. Her research interests focus on issues of authority, diversity, and inclusion in Muslim communities.