Spotlight
Alumni Abroad: Rawan Alkhatib, MA '17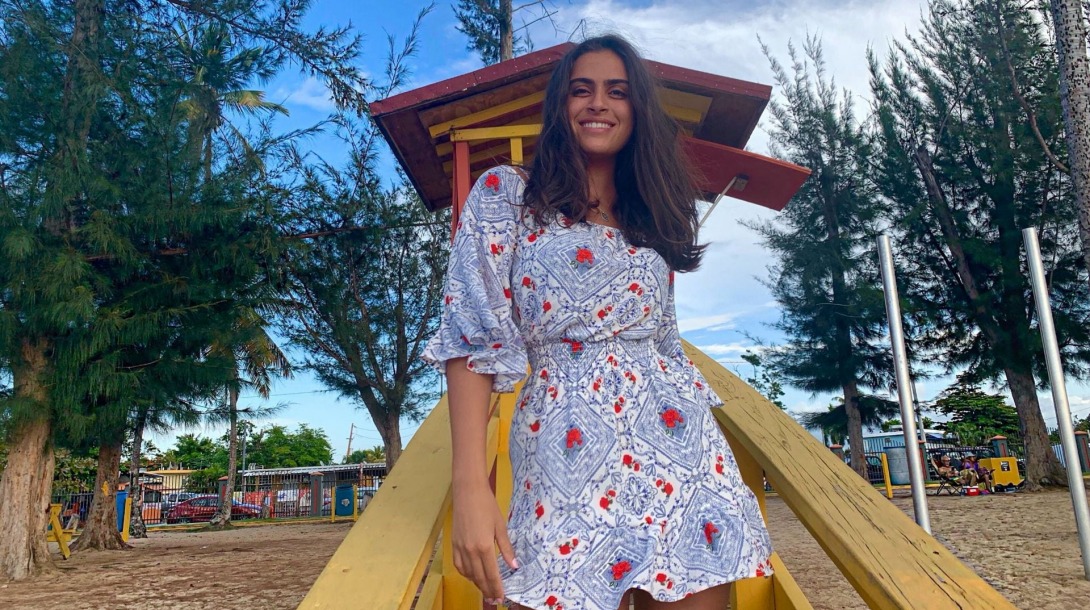 Rawan Alkhatib is an alumni abroad who graduated from the Middle East Studies MA program in 2017. She chose the Elliott School because of the graduate program's focus on writing policy-type papers, specifically consolidating the wide breadth of academic research on the Middle East region to short, actionable papers. This proved especially useful in her next role. She was looking to move back to the Middle East to rejoin her family, and with the help of her professor, Amb. Gnehm, she moved to Dubai to begin her career as a security analyst with International SOS.
In this new role, Rawan had to not only apply the MENA knowledge she gained at the Elliott School, but also expand her scope to include southern and eastern Africa as well as eastern Europe and Central Asia — a wide geographic scope indeed! Rawan organized evacuations from high-risk locations, coordinated natural disaster relief efforts, and provided profile-specific briefings on countries in this region to ISOS clients. In her current role as security analyst for BCG, she does much of the same for the company's Middle East offices, playing a pivotal role in the organization's response to the ongoing pandemic, the security environment of Lebanon, and heightened US-Iran tensions, among other security matters.
What do you like most about living in Dubai?
From a professional perspective, it is great to be based in the region I study and report on. Living in the same/nearby time zones as the countries I follow has not only been helpful, but has also helped me feel quite grounded to what's going on in surrounding countries. I've made professional connections and also dear friends from the region, who have enriched my perspective of the Middle East. Personally, it's wonderful to live in a young, vibrant, and diverse city — you feel like you are helping build its culture and contributing to the city's growth, in a way! Dubai is a major hub for travel, so I've also been able to fly to more interesting destinations (pre-COVID) given the city's central location.
What was the biggest challenge or advantage of transitioning to living abroad?
The biggest advantage career-wise is that the 'market' in Dubai for security professionals is not yet saturated the way it is in the US. I've been able to find incredible positions at the multinational companies here.
What professor or class stands out in your memory of the program?
Amb. Gnehm's class — if it weren't for him, I wouldn't have gotten my first job in Dubai out of graduate school! I also enjoyed my class on Sectarianism with Professor Alex Henley — class discussions were always lively and it really reshaped my understanding of sectarianism in the Middle East.
What advice would you give new students?
Get to know your professors and seek friendships in your fellow classmates. The professors are not only knowledgeable, but can also support your career aspirations (or even to help shape your career aspirations). Build friendships with your classmates — my closest friends to this day are fellow Elliott students. I'm always in awe at how far they've come in their lives.
How do you think alumni can be a resource for current students?
We will help you network where we can. For example, if I myself can't directly help, I can connect you with my friends here in Dubai to see if there's an opportunity for you.