Spotlight
Alumni Profile: Priya Vithani, MA '16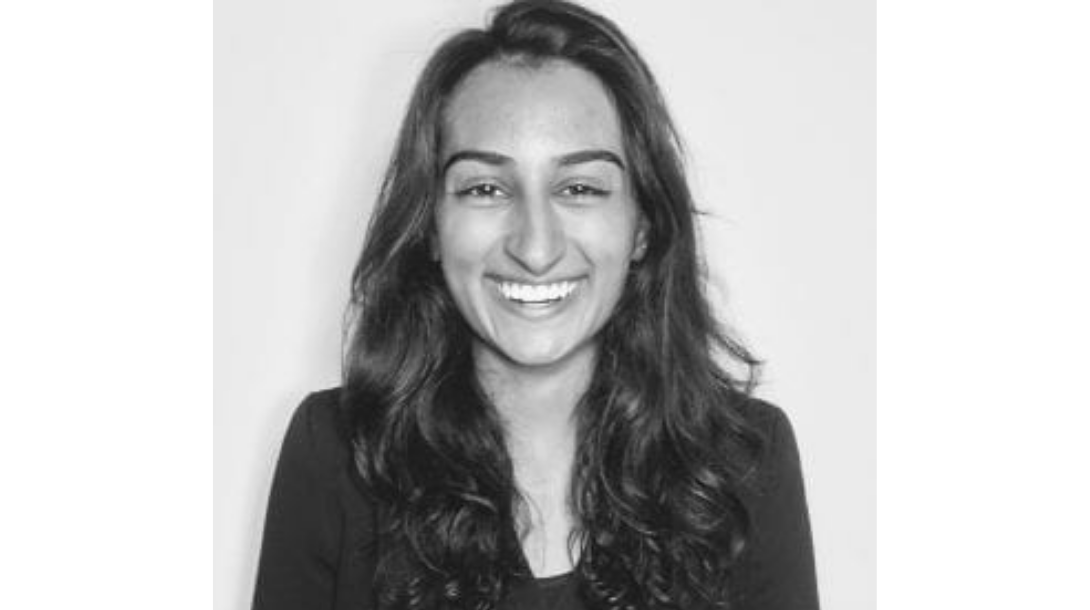 After graduating from the University of Virginia in 2013 with an interdisciplinary  major in "Human Rights in the Middle East," Priya came to GW to research the connections between entrepreneurship and democratic development in the Middle East. She was a recipient of the Aramex fellowship in 2014, where she worked with a social startup in Jordan. She also traveled to Cairo, where she researched the sociopolitical dynamics of entrepreneurs in Egypt for her capstone project. While at GW part-time, Priya worked as a full-time desk officer at the U.S. Department of State, covering the North Africa portfolio as a policy officer for the Bureau of Democracy, Human Rights, and Labor. Priya also briefly served as the U.S. liaison to the UN Universal Periodic Review and Special Procedures processes in the Bureau of International Organization Affairs and on a short rotation as the human rights officer at the U.S. Embassy in Cairo, Egypt. Following graduation from GW, Priya left the Department in 2017 for a fellowship with Kiva Microfinance, which took her to Lebanon, Morocco, and Jordan over an eight-month period. Priya is currently a Financial Sector Specialist at the World Bank Group on the Innovation in SMEs project, a first-of-its-kind project in the region that supports entrepreneurs and investment funds in Lebanon. She lives in Beirut, Lebanon.
What advice would you give to new students?
If you're new, welcome to the program and congratulations! My advice is this: the program, while excellent, isn't cheap, so you might as well make the absolute most of it. Take advantage of the Elliott School's and the program's many scholarships and programs to pay for school and go abroad. In total, I was able to recover about half of my tuition costs through these fellowships. Leverage the fact that you are studying in DC to do an internship or find meaningful work alongside the program, even if it means switching to part-time or taking a lighter load one semester. This will put you miles ahead of other graduate students, give you a source of income, and you'll be able to add a degree of practicality to your academic work. Being in DC, you are surrounded by hundreds of think tanks, NGOs, and academic events or conferences. Go to as many of these as you can, ask questions, and talk to people there (network genuinely). Don't be afraid to ask and make the program work for you. If you can't find something that you feel would make your experience better or help you academically or professionally, talk to the IMES staff and propose ideas. The worst thing you can do is nothing at all. And lastly, don't underestimate the interconnectivity of the field that is Middle East Studies! The people you meet and study with could just one day end up being your future coworkers or even supervisors. (My former boss at the Department of State is an alumnus of the program, and sometimes I even had to email professors in the program for work-related issues!). The field is a revolving door, and your professional reputation can carry you a long way. I hope it does. Best of luck!