Spotlight
Alumni Spotlight: Sahar Nowrouzzadeh (BA '05)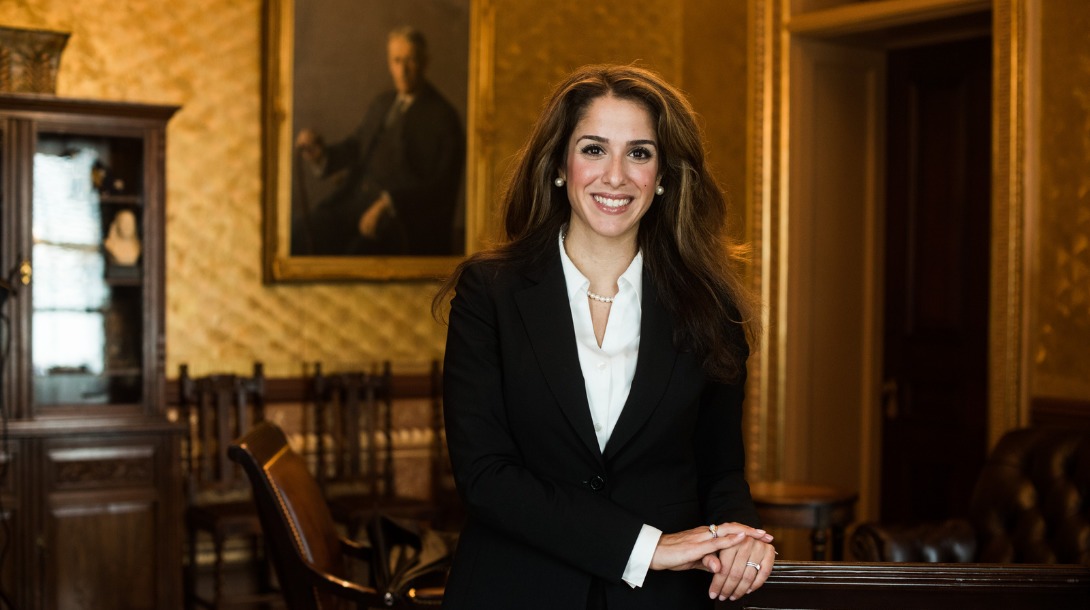 What Middle East Studies professor or class stands out in your memory?
"While I have fond memories regarding a number of my professors at GW, Professor Nathan Brown stands out in my memory. I distinctly remember feeling myself grow during the course of his class.  While he helped his students absorb a great deal of factual material, he also helped us develop critical thinking skills and made us question our assumptions — elements that are absolutely essential in our field. I'd like to think I still carry some of those skills with me today, have built upon them over the years and applied them to some of my experiences in tackling matters related to the Middle East thus far."
Sahar Nowrouzzadeh, a foreign affairs officer at the U.S. Department of State, recently completed her twelfth consecutive year of federal service focused on Iran. She began her career in 2005 as an analyst at the Defense Department, where she went on to become a team chief and senior analyst. Subsequently, she joined the State Department. From 2014-16, Sahar was detailed to the National Security Council at the White House, where she served as director for Iran and Iran Nuclear Implementation. More recently, she served on the Secretary of State's Policy Planning Staff and in the Office of Iranian Affairs. Sahar is the recipient of the State Department Superior Honor Award and the Secretary of Defense Medal for the Global War on Terrorism. Beginning this fall, she will serve as a research fellow at Harvard University's Belfer Center for Science and International Affairs.  A Connecticut native, Sahar earned her B.A. in International Affairs with a double concentration in International Economics and Middle East Studies from the Elliott School in 2005. She also holds a Master's degree in Persian Studies from the University of Maryland-College Park in 2007.  She knows several languages, including Persian/Farsi, Spanish and Arabic.