Spotlight
IMES Visiting Faculty Spotlight: Kristin Diwan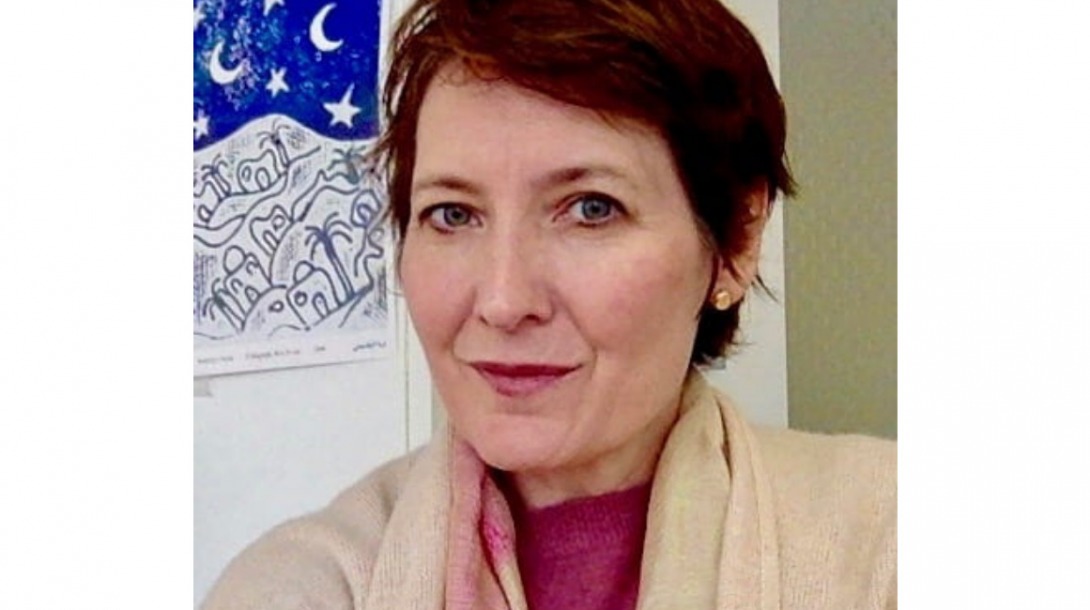 Kristin Diwan is a senior resident scholar at the Arab Gulf States Institute in Washington. She works at the intersection of comparative politics and international relations with an emphasis on social movements and political identity.  Her current projects concern generational change, nationalism, and the evolution of Islamism in the Arab Gulf states.  Her articles and commentary have appeared in both academic and policy journals such as Geopolitics and Foreign Affairs, as well as prominent media such as The New York Times, Financial Times, and The Washington Post.
Diwan teaches part-time at GW's Elliott School of International Affairs and was previously an assistant professor at American University's School of International Service. She holds a Ph.D. in Government from Harvard University.
1) What course are you teaching at GW, and what's it been like to teach during such a tumultuous time?
I'm teaching a graduate level seminar on youth politics in the Middle East.  Underlying the subject are the youth protests in Iran, Turkey, and the Arab world that peaked in 2009-2013, with a second wave of protests – in Sudan, Algeria, Iraq and Lebanon – in more recent years.  But the class also seeks to expand beyond protests to other forms of youth activism, in the arts and urban life for example, and to understand the role of generational change in other political dynamics such as populism and nationalism.
Teaching during the global pandemic and during the US presidential elections means lots of disruptions and distractions, of course.  But, there are also opportunities to bring in more outside speakers and comparative topics.  Being aware of rising nationalism in the US and youth-led movements for social and racial justice such as Black Lives Matter, helps to situate changes in the Middle East in a more global context.
2) What advice would you give students who are interested in working for a think tank/research organization?
Well, you are in the right place!  There are so many think tanks and research organizations in Washington, DC, and almost all of them hold public events, albeit now mostly virtual.  Attending them is a great way to demonstrate interest and make initial connections.  You may also reach out directly to scholars who share your interests.  Most of these organizations have internships, although often unpaid.  Reach out early, be ready, and know when the openings and application processes begin.
3) How are populations in the Gulf region responding to US politics right now? What do they perceive as the most central problem facing Americans? (an attempt to flip the script from the "biggest issue facing the MENA question")
I've been amazed at how involved Gulf is in the US presidential elections.  Saudi Twitter has been immersed in even the most arcane political debates and conspiracies, especially those coming from right-leaning political personalities and media outlets.  Social media allows for more opinionated engagement and boosterism. It has gotten quite partisan. There is definitely a lot of concern about where America is headed, both as a society and in terms of global leadership.  I get challenged on issues from social justice to Iran policy.  It feels like our futures are tied together like never before.