Event
Universal Design: Inclusivity in the Classroom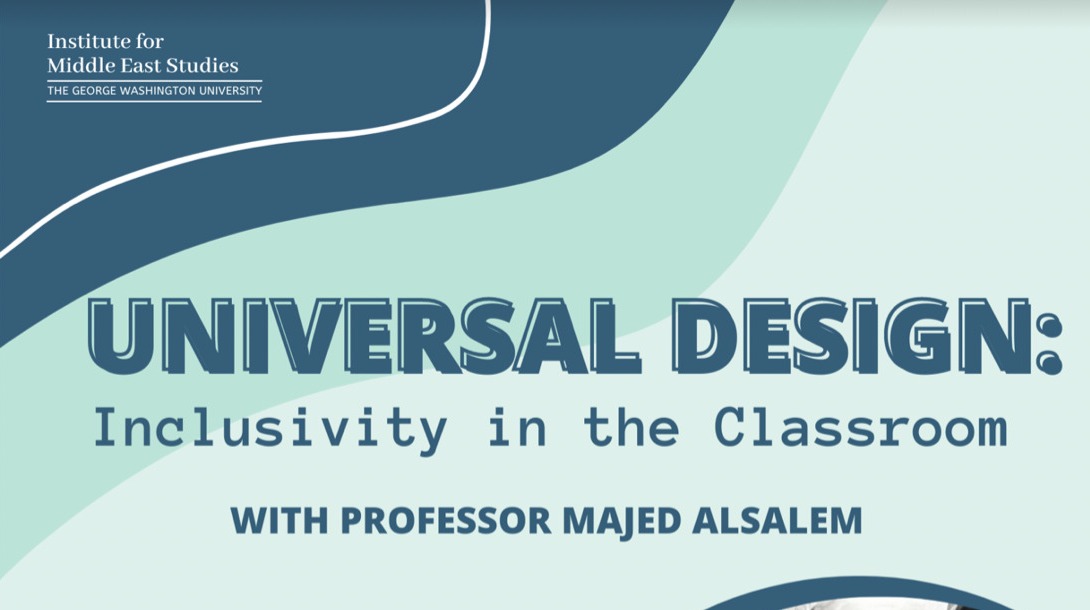 This workshop will shed light on the power of Universal Design for Learning (UDL) through its three principles: to provide all learners with multiple means of engagement, representation, and action and expression. Historically, UDL has been aimed at students with disabilities (SWDs) to make the transition from inaccessible design to universally accessible design that provides a new paradigm of inclusiveness. Currently, UDL is promoted as an evidence-based practice embedded in general education as a successful framework that provides multiple methods of instructional design, materials, and technology to meet the numerous needs of learners (SWDs, at-risk students, second language learners, etc.). The workshop will provide specific steps, examples, and case studies on the implementation process to reach all learners in different classroom environments.
Access the Powerpoint Presentation Here: Universal Design PowerPoint
RSVP: GO.GWU.EDU/UDL 
Majed Alsalem is an Associate Professor in the Department of Special Education at King Saud University as well as senior consultant in the Ministry of Education in Saudi Arabia. He earned his doctorate from University of Kansas in Special Education with minor degree in Quantitative Research Design and Analysis. Dr. Alsalem has a master's degree in special education from California State University, Northridge. He is the national coordinator for Sustainable Development Plan 2030 in Saudi (Goal 4). Dr. Alsalem's research interests are in the area of instructional design, technology and innovation for supporting learner variability in modern learning environments, particularly with the implementation of Universal Design for learning (UDL), professional development for teachers, and evidence-based practices in special education. Dr. Alsalem has many publications in both English and Arabic and has delivered many presentations, workshops, and training sessions globally.